Wendell Krinn Technical High School National Honor Society bylaws
National Honor Society Events
If you are just entering high school, you've probably already heard about National Honor Society, but just what is National Honor Society? How can you benefit, and what are the membership requirements? We answer all your questions and give you the top National Honor Society benefits and reasons to join.
What is the National Honor Society?
The National Honor Society (NHS) is an organization for high schoolers that promotes leadership, service, character, and scholarship. There are over one million students participating in NHS activities today, in all 50 states and territories of the United States.
The National Honor Society started in 1921 by an association of principals. It was the first honor society created across the country. At almost 100 years old, the NHS is one of the most well-known educational and leadership groups.
How Can You Become a Member?
To become a National Honor Society member, you must submit an application to your local chapter every year. You will need to be nominated by a teacher and show proof of your community service hours annually.
Who is Eligible for the National Honor Society?
United States high school students in grades 10-12 with a minimum GPA of 3.2 are eligible to apply for membership into the National Honor Society. To be admitted, students must show academic commitment, leadership experience, and good character.
What is the Purpose of the National Honor Society?
The purpose of the National Honor Society is to elevate students' and schools' academics, leadership, and community engagement. NHS benefits students, communities, and colleges. Colleges have a way of seeing the academic and service commitment of an applicant through his or her membership.
Why Should I Become a Member?
There are several reasons why high school students may be interested in becoming members. The NHS offers many benefits listed below, as well as a sense of community and pride in its members.
What Are the Benefits of Being in the National Honor Society?
College Scholarships
The National Honor Society offers college scholarships to its members in good standing.
There are over 400 scholarship programs with the NHS each year. They also have a database on their website with many other options that accept NHS members.
College Admission
Including that you have been a member of NHS in high school is an appealing addition to your college application. In addition to this, the National Honor Society holds webinars to help you get the inside scoop on how college admissions work, and how you can submit the best application for your college goals.
College Planning
NHS also offers college planning services, including step-by-step guides and webinars for preparing for college, as well as information on various top colleges on their website.
Financial Aid Planning
The National Honor Society can connect its members with financial aid advisors that can help you plan financially for college. They also offer plenty of articles and guides on their website.
Service Projects
Finally, the NHS gives you many resources for participating in community service projects. They have a large database of community service opportunities that members can access. NHS keeps members accountable for completing the service hours, which looks great on your college application or resume.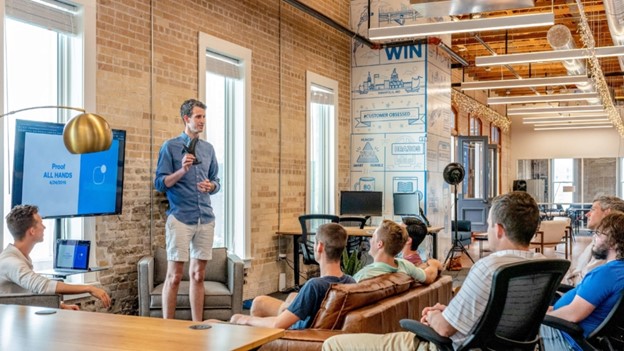 Photo by Austin Distel on Unsplash
Is There Any Reason That a Qualified Student Should Not Apply?
The National Honor Society does have required community service hours, so keep that in mind if you already have a busy schedule.
Some say that the NHS is such a common honor society to join, that it won't impress admissions advisers. However, others argue that it is not just about your college application, but also about leadership and community.
How Are Applications Evaluated for the National Honor Society?
There are four major aspects of an application that NHS admissions committees are looking for:
Scholarship
Students are required to maintain a 3.3 GPA. This is the first and most important requirement for membership. Once a student has a 3.3 GPA, or a B average, they will be evaluated for the following items.
Service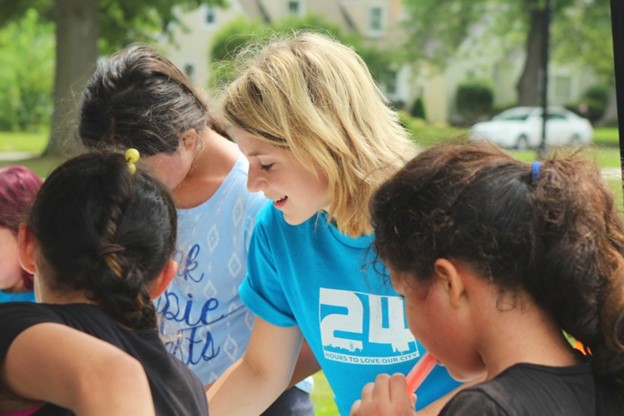 Photo by Anna Earl on Unsplash
Community service is the second part of an NHS application. Admissions advisors are looking for a student's commitment to serving the greater good of a community. Students can volunteer at any organization to meet this requirement.
Leadership
NHS applicants must be able to show leadership in order to be accepted by the society. Student leaders have highly sought after skills such as problem solving and resourcefulness.
Examples of ways students can get leadership is by being team captains, being on a religious youth board, participating in student government, or taking an active role in group projects.
Character
Finally, students need to show their good character in an application. Good character means taking the moral high ground, being responsible, helpful, and honest. NHS students behave appropriately and do not use illegal drugs or participate in underage drinking.
What Happens if I Am Denied Membership?
If, for whatever reason, your application for NHS membership is denied, you may appeal the decision at the local level. This will likely be at your own high school. Try to reach out to an advisor or guidance counselor on why your application was denied. Perhaps a higher grade was submitted late and affected your GPA, or perhaps you didn't have enough community service hours.
You won't receive an explanation for why your application was denied, so if the answers aren't clear, reflect on your past year, and how they may or may not align with NHS values.
Whatever the reason, you may apply the following year with a higher GPA and more community service hours.
What Do Members of the National Honor Society Do?
The first thing you will do as a member of the National Honor Society is attend the local induction ceremony with your high school peers. This usually includes special entrances from guests, guest speakers, official welcome from local leaders, stating the honor society pledge, and an opportunity to meet other NHS members.
Throughout the rest of the year, National Honor Society members may attend chapter meetings and are required to volunteer a certain number of hours. NHS members are also invited to exclusive leadership events such as state summits, national leadership conferences, and more, so take advantage of these great benefits!
How Do I Get Into the National Honor Society?
The four values of the NHS, leadership, academics, character, and service, must be shown in your application to the National Honor Society. For this, maintain your GPA at a 3.3 minimum, take standardized tests seriously, seek out leadership opportunities in your community, and stay clean and out of trouble.
Is a National Honor Society Membership Worth It?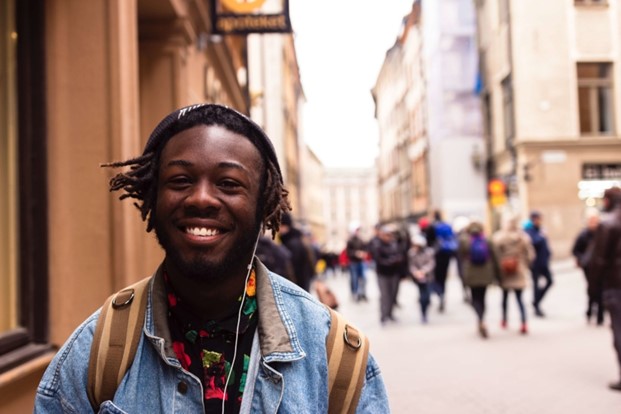 Photo by Yingchou Han on Unsplash
For a long time, being a member of the National Honor Society was seen as a requirement for admission into a good college. Students are seen as leaders, have documented proof of community engagement and service, and have a high academic commitment.
However, it has become so popular and so many college applicants have NHS on their application that many students wonder if it is worth it to join the society at all.
There are many other ways to show commitment to service, leadership, and academics that not only make you stand out, but give the admissions committee a clearer picture of who you are and how you might succeed at their institution. While GPA is an admissions factor for NHS, it is also one for college, so admissions counselors will see it anyways.
However, students should consider that membership into NHS may not require much effort. If your school already requires volunteer hours, or if you complete them anyways, applying to NHS will be easy and not much extra effort.
If you were wondering what National Honor Society is, and how can it benefit you, we hope we have cleared it up for you.
NHS is not only a valuable addition to a college application, it also gives you many leadership opportunities, which are great for both college and life in general.