Student Led Virtual Tour
PLTW Biomedical link with course descriptions 
https://www.pltw.org/our-programs/pltw-biomedical-science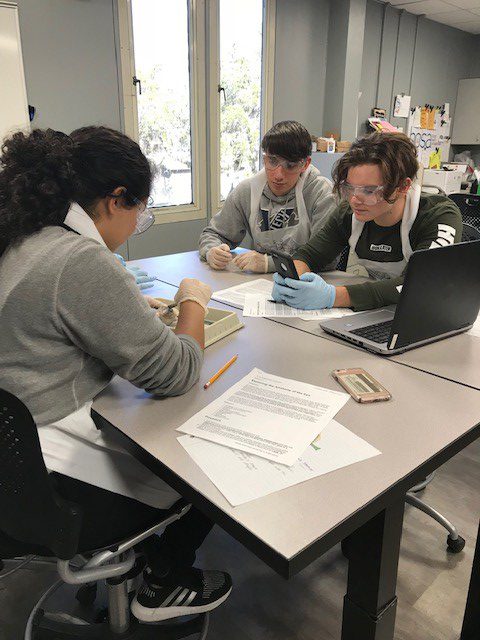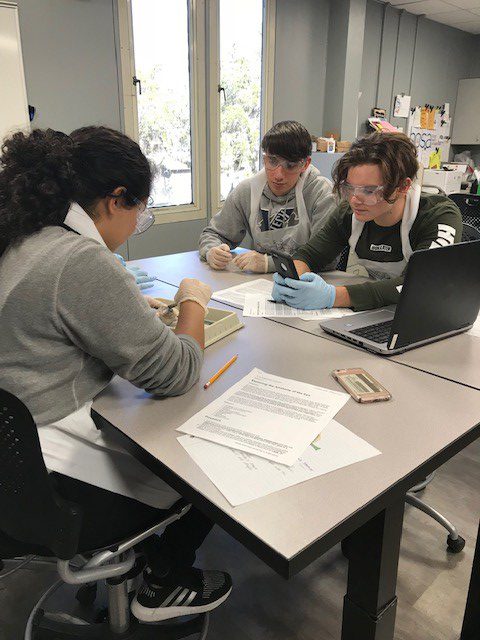 Sequence of Courses (May vary depending on when the student entered the program.)
9th Principles of Biomedical Science
10th Human Body Systems
11th Medical Interventions
12th Biomedical Innovations
Industry Certification-12th grade BACE Exam
http://biotility.research.ufl.edu/bace/
Exciting Events 2018-2019
Guest Speaker: Ms. Maharaj a PhD candidate at USF/Moffitt Cancer Center spoke to the students about research scientist careers and her research in Leukemia.
T.V. Coverage:
September- 10 News School of the Week
November- News Channel 8                                                                                                                             
Field Trips
November- James A. Haley VA Hospital to see the Operating Room Simulation, the rehabilitation department and the EXOSKELETON which enables the paralyzed to walk.
January- Tour Moffitt Cancer Center located on the University of South Florida campus.
BIOMED CONTINUED
Instructor Contacts- Mrs. Zajd– Instructor of:
Principles of Biomedical Science and Human Body Systems
szajd@pasco.k12.fl.us
Mrs. Kumar– Instructor of:
Medical Intervention and Biomedical Innovation
scmiller@pasco.k12.fl.us
Medical Laboratory Assisting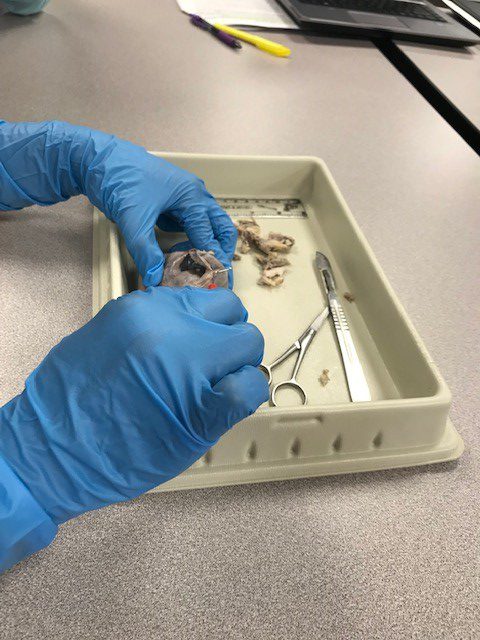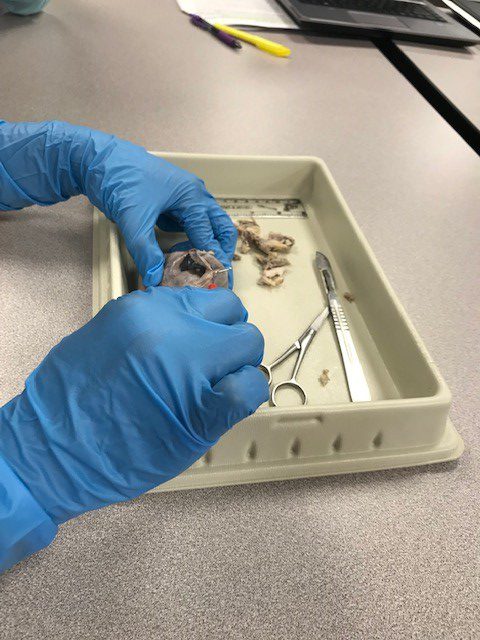 "The main duty of a lab assistant is to support the professional lab technologist in collecting specimens, preparing them for analysis and running routine lab tests. As a lab assistant, you may test blood, urine, tissue and other bodily substances." (Learn.org) Students at K-Tech will also acquire phlebotomy skills.
Sequence of Courses (May vary depending on when the student entered the program.)
9th Health Science Anatomy & Physiology
10th Health Science Foundations
11th Medical Laboratory Assisting 3
12th Medical Laboratory Assisting 4
Industry Certifications:
Certified Phlebotomy Technician
Certified Medical Administrative Assistant
Certified Medical Laboratory Assistant** Pending approval
Instructor Contact- TBA
Health Occupations Students of America
HOSA is active at K-Tech! Students have adopted an initiative to help K-Tech. This initiative is called "Stop the Bleed". It is HOSA's intention to educate our K-Tech community about how to stop hemorrhagic bleeding and supply bleeding control kits around campus. "Stop the Bleed" continues to empower the general public to make a difference in a life-threatening emergency by teaching them the basic techniques of bleeding control." (BleedingControl.org)
Here is a link showing how Stop the Bleed is being used in sports stadiums.
https://www.youtube.com/watch?v=FzdHh2z9Yag